The Justice and Reconciliation Party and the Serbian Progressive Party signed an agreement on cooperation, and the signatories agree that it is based on the normalization of relations between Serbs and Bosniaks, as well as the policy of reconciliation.
The agreement was signed by SPP Vice President Samir Tandir and Secretary General Edin Đerlek, and on behalf of the SNS by Executive Committee President Darko Glišić and Main Board Vice President Marija Obradović.
Tandir said that the Agreement is very important, and that the most important thing is that it gives impetus to the policy of reconciliation.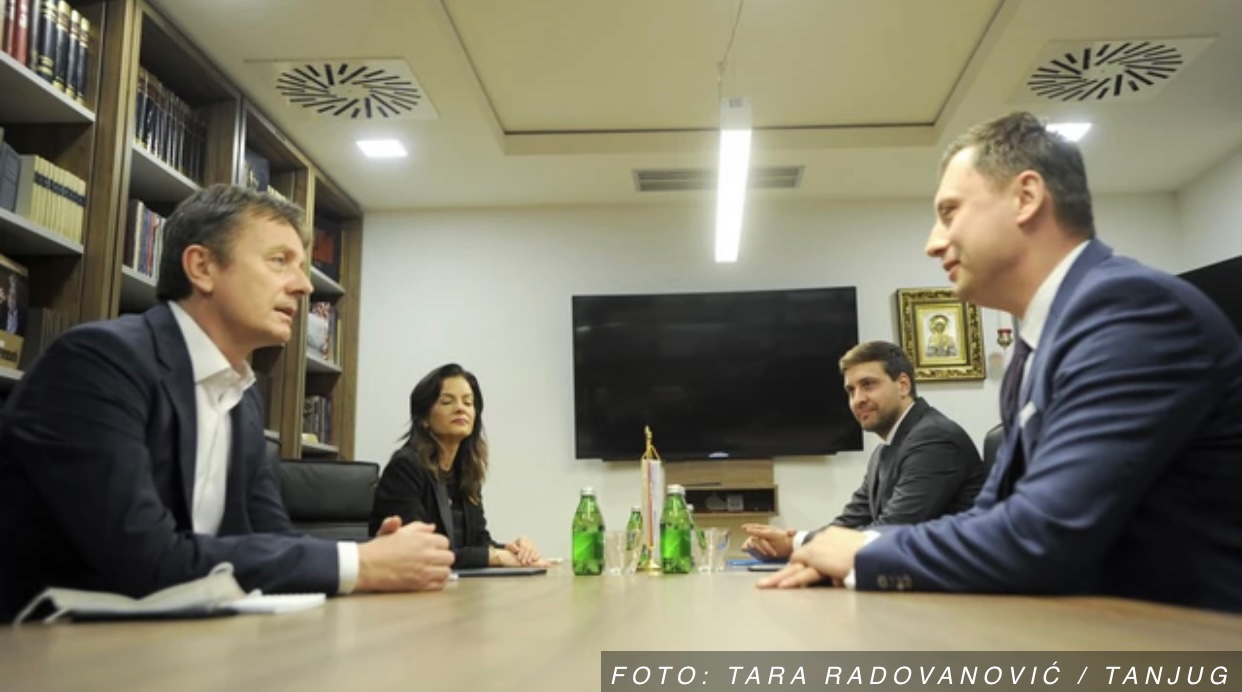 "There is no lasting stability in the southwestern Balkans without good relations between Serbs and Bosniaks and Serbia and BiH," Tandir stated.
He pointed out that the Agreement deals with the issues of national minorities and added that according to the last census in Serbia, one third of citizens are representatives of national communities.
The agreement puts an end to wrong policies from Sandzak, explained Tandir and stated that previous political representatives of the region were only looking for positions for themselves.
"This Agreement envisions something that is important to all citizens who live in Serbia, in the area of Sandzak, because it solves their burning problems," Tandir said, explaining that if there is no electricity and water, if there is a hole in the road, it concerns every citizen, no matter their nationality.
After the signing, Glisic pointed out that full normalization of Serb-Bosniak relations, guaranteeing religious freedoms, are the foundation of the Agreement, which, as he stated, does not envision anyone's personnel settlement.
"The agreement is based on the development of areas in the territory of the city and the municipalities of Novi Pazar, Tutin, Sjenica, Prijepolje and all areas where Bosniaks live," Glisic said.
He added that it is necessary to develop the infrastructure, that is, to create conditions for the environment to be livable in order to prevent citizens from leaving.
"We want to give support to the two parties through cooperation within a system of projects in order to start their realization as soon as possible. "I hope that the Agreement will contribute to greater understanding, stronger relations, cooperation and progress in the interest of all citizens living in that part of our country," Glisic said.
The agreement, he said, also envisions resolving those burning issues such as gasification, the continuation of the construction of the highway to Montenegro, the branch to Sarajevo, the replacement of the high-voltage and low-voltage network, and the construction of the Clinical Hospital Center in Novi Pazar.